Diving is always the best way to discover the underwater world and explores the sea on your beach holiday. You don't have to twist through the crowd before someone brings up scuba diving. It's the perfect activity for holiday, adventurous backpacking trips, and family trips. Diving invites you into a mysterious world that not many people get to experience. But it takes some practice, and once you learn it, you'll be impatient to wait for trying out more exciting locations than just your local dive spot.
There are countless diving spots located throughout the globe, making it difficult to narrow it down to just one. To help you make the dive, here are the best 5 destinations to go diving in 2020.
(image via lamaiscubadiving)
The Blue Hole in Belize is one of the most famous dive sites in the world. The hole is actually a massive marine sinkhole, which can be seen from the surface, with a coral reef wall clearly defining the circle. The hole itself is around 300m in diameter and around 125m deep. The waters here are crystal-clear, warm and calm. It offers a chance to see reef sharks, as well as bull sharks and hammerheads.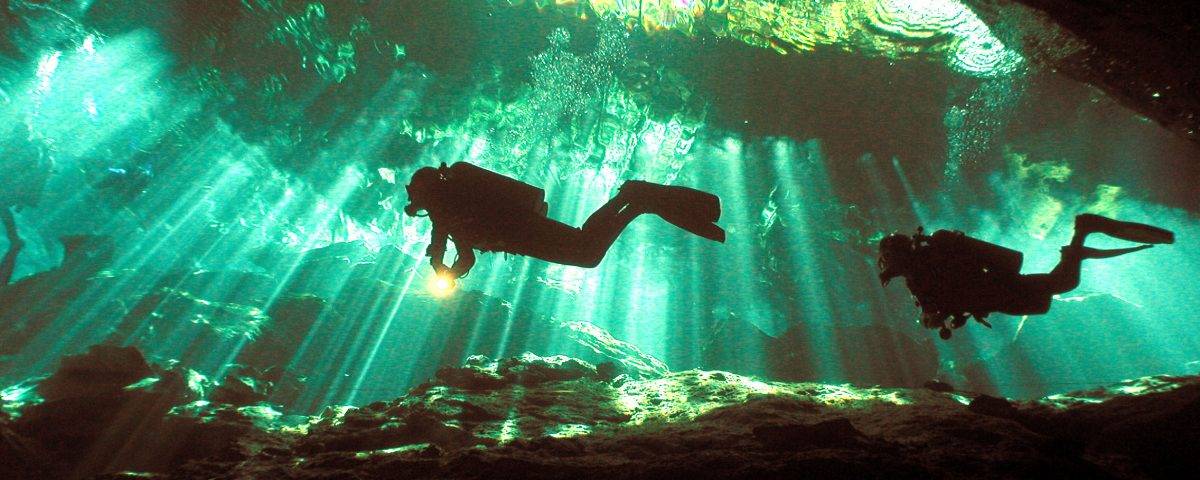 (image via lamaiscubadiving)
Mexico's Yucatán Peninsula is one of the best diving spot in the world. With the Riviera Maya's extensive cave system, there are limitless options to indulge in. Its water temperature remains on an average of 24oC, which is a perfect temperature for diving,neither too cold or too warm. You will see whale sharks, nesting turtles, and sailfish and they are just a few of the underwater wildlife that divers will be introduced to at Riviera Maya.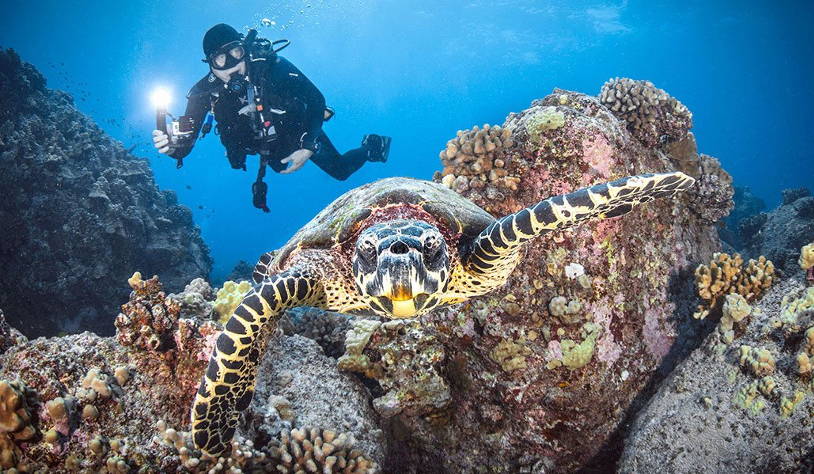 Here comes to our favourite Hawaii. The islands are ringed with reefs and wildlife, so it's a great opportunity to dive when the island is one the world's most remote archipelagos, there are seals, mantas, and turtles are all very common, and it's very likely to see humpbacks or whale sharks if you visit from December to May. The area north of the islands has been made into the largest marine reserve in US, ensuring great diving for years to come. Don't miss it!

(image via scubadiveasia)
Is time to take a trip to Fiji to explore the archipelago's exquisite beaches, undersea marvels, lush interiors and fascinating culture .The Great Astrolabe Reef's depth is relatively deep as some parts go as deep as 100 feet, one still has a clear view from the surface. Visibility levels are great at any time of the year but reach a peak value at around August through to October. With warm, clear waters, friendly fish and ravishing reefs, underwater Fiji lures divers and snorkellers of all skill levels.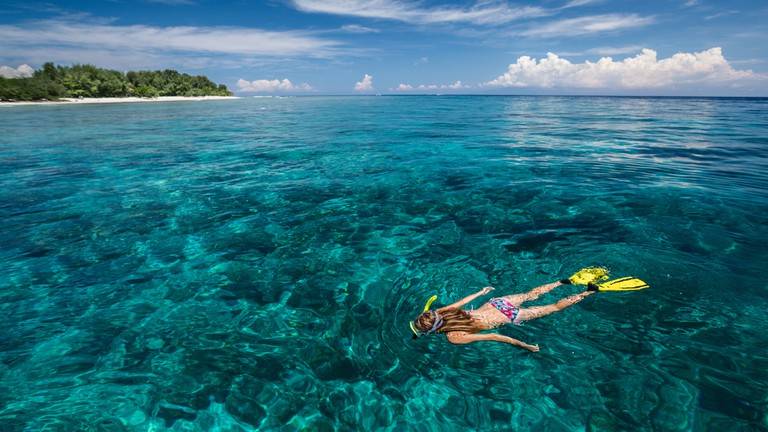 The Gili Islands are a group of 3 tiny islands – Gili Trawangan, Gili Meno and Gili Air – in Indonesia, near the coast of northwest Lombok Island. The Gili have become very popular in recent years . The reefs and waters here provide a gorgeous scene to your dives. The islands are surrounded by a huge coral reef system that is better preserved than others in the area. And the island is close to Bali, there is even more views to come and explore.